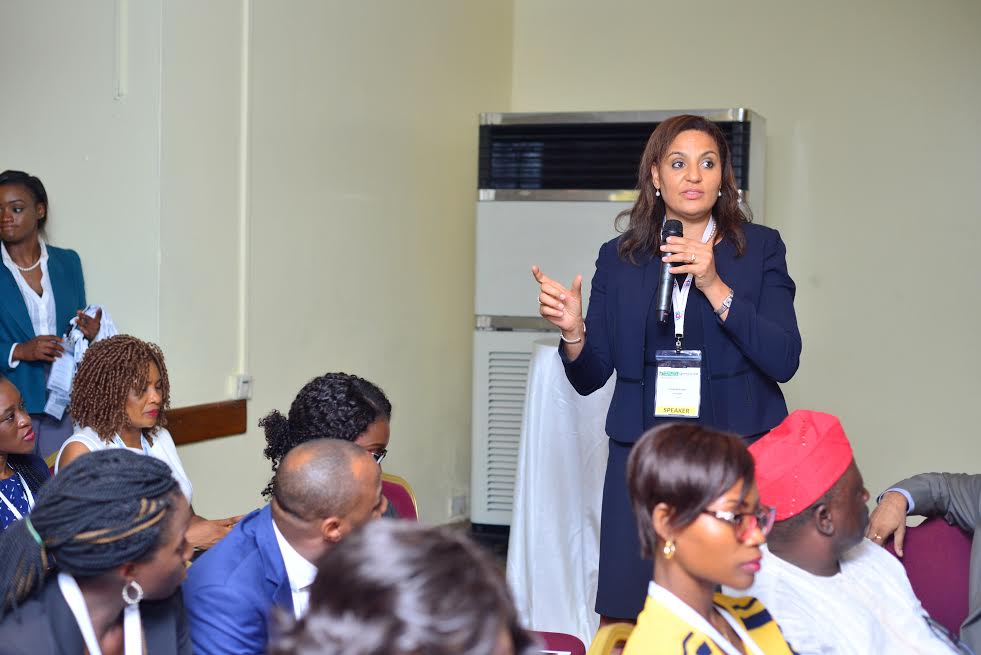 At the start of our healthcare financing workshop – bridging the divide between finance and healthcare, the President of the Healthcare Federation of Nigeria Mrs Clare Omotsaye set the scene for the day. Her message was clear, healthcare professionals have to become empowered to address real issues in financing and provide value to the patient and Nigerian economy. The opportunities are available to do this, but it is every healthcare professionals responsibility do develop the capacity to take advantage of these opportunities and attendance at this workshop was one of the ways to achieve this. The full transcript of her welcome remarks are provided below;
Distinguished ladies and gentlemen, it is really a pleasure for me to be here today to see you and to see the keen interest that we've had in this programme. I think when we were registering for this programme we had a limit of the number of people that we wanted to attend. And we had multiple registrations through the website and through HFN and we had to change the room last minute because this course or workshop actually became oversubscribed. And to our mind, in the HFN, it really shows the importance of the topic we are discussing today. For you to be here, you recognise the important role that healthcare plays in an economy.
Our country Nigeria is going through a very difficult period. Many of us know that it's not just in the last 6 months that we have been in recession. Many of us know that Nigeria has been in denial for over a year and a half. And we have all gone through with our various businesses, different stages and we've seen that it is really difficult out there. But having said that for every time there is a challenge, there are equal opportunities. And we do hope that at the end of this workshop today that you will be fully armed to take advantage of these opportunities that present us.
They say that health is wealth. We know that health is wealth. But when we look at ourselves and we compare our GDP with that of the US, healthcare is one of the major contributors to the GDP in the US and many other economies. In our country, it doesn't feature and we do hope that when we all arm ourselves as entrepreneurs in the healthcare sector, not just as doctors, nurses, pharmacists, physiotherapists but people that are involved in the training of healthcare workers, people that are involved in services and financing the healthcare sector that we can really make a difference.
We think that there is a huge opportunity. It hurts us to hear the amount of money, the capital flight that leaves Nigeria to other countries. They say officially that 1billion dollars leaves Nigerian shores for people to seek quality healthcare. Actually, I have been told, authoritatively, that it's more than double that. Because the 1billion dollars that we see is the official flows through the central bank where people apply for money for their medical bills. But actually most people that go for medical attention abroad do not declare how much they spend on healthcare. It also shows an opportunity for us. Why? Because if you needed 10thousand dollars to do a hip replacement in India a year ago now you know how much you need. So we've gone from needing a small amount to t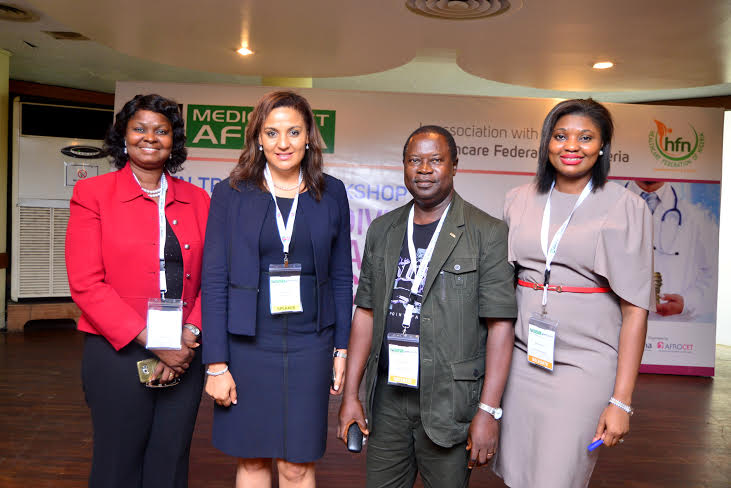 Now to arm ourselves for this, there are various challenges that we face. Sometimes its government policies, we don't really have enough policies that help to incentives investment in health care. We at the Healthcare Federation of Nigeria have made this our number one thrust, we are working right now with the Minister of Health and the Ministry of Health and the Minister of Finance to make sure that we have incentives for those of you that want to invest in the healthcare space or to grow your business any further. This includes getting tax breaks, it includes getting duty waivers on medical equipment, this includes making sure that you can getting duty waivers on your raw materials for pharmaceutical industries.wo and a half times that. So we need to be able to provide everything that is required across the whole value chain.
Now beyond that we have to think of the next big challenge and that is the word finance. Some of us in this room have been growing our businesses or attempting to grow a business and when we've done a survey the number one challenge that we've see is the issue of finance. People say the finance is not available and when it is, it is not affordable, that our banks don't seem to understand healthcare. That healthcare is a social service and the banks need to provide social capital. Ladies and gentlemen that doesn't exist. Healthcare is a business. It depends on who is paying for the businesses. If it is free of charge it means someone has subsidized it. What we need to do today is to bridge the divide between the financial sector and we in healthcare. We need to understand the lingo of the financial sector. We need to be able to do PandL's, we need to be able to do a balance sheet- projected cash flow.
We need to know what EBITDA is. We need to know what is a bankable business plan. We need to know what a bank wants from us. What can we provide in the absence of collateral?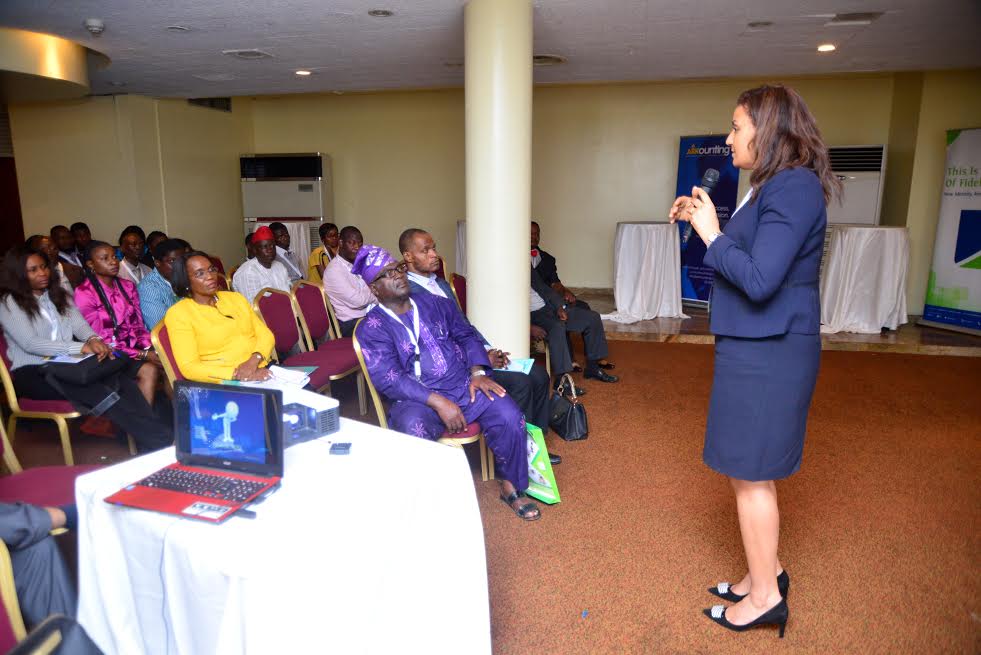 Is your licence, collateral because if you don't have a licence can you practice? I do hope that this workshop will help us to open up these opportunities I am sure you are aware that there is single digit financing in the country. The Central Bank has two major funds- MSME funding and real sector funding and it is at 9% and it is available. The Bank of Industry has funding for healthcare and it is at 9% and it's for 5-7years. We have the Microcredit Fund and we have the big boss here today, who is also going to tell us some of the financing that is available and what you need to do to get there. But we need to be able to bridge this gap and we hope to be able to try and start today by leaving this room empowered to be able to take your businesses to the next level.
It also requires us in healthcare to think of new business models. Many of us finish medical school and pharmacy school and we want to start a pharmacy on our own, but if you do this, in 5-10 years you may be extinct because the value chain is changing. We need to start thinking about group practices. We need to start thinking of other new business models, of healthcare cities of being part of a bigger project and I hope we will be able to touch some of those things today. But none of this can be done without one word and the word I would like to leave us with today is the patient. Every single thing that we do is because there is a patient involved. And we want to be able to provide 3 things. We want to provide access to quality healthcare that is affordable. Now affordability is relative. But most of us here are in the private sector.
It is our responsibility to get financing at a good price and that we present a good business project and are able to create value. We need to be able to tap into this 2billion dollars that is leaving our country every year. Lets start with keeping 30% of it at home and then the following year keep 50% at home but this is the thrust of our meeting today. So make sure that you leave here today with all the information that you need to make you